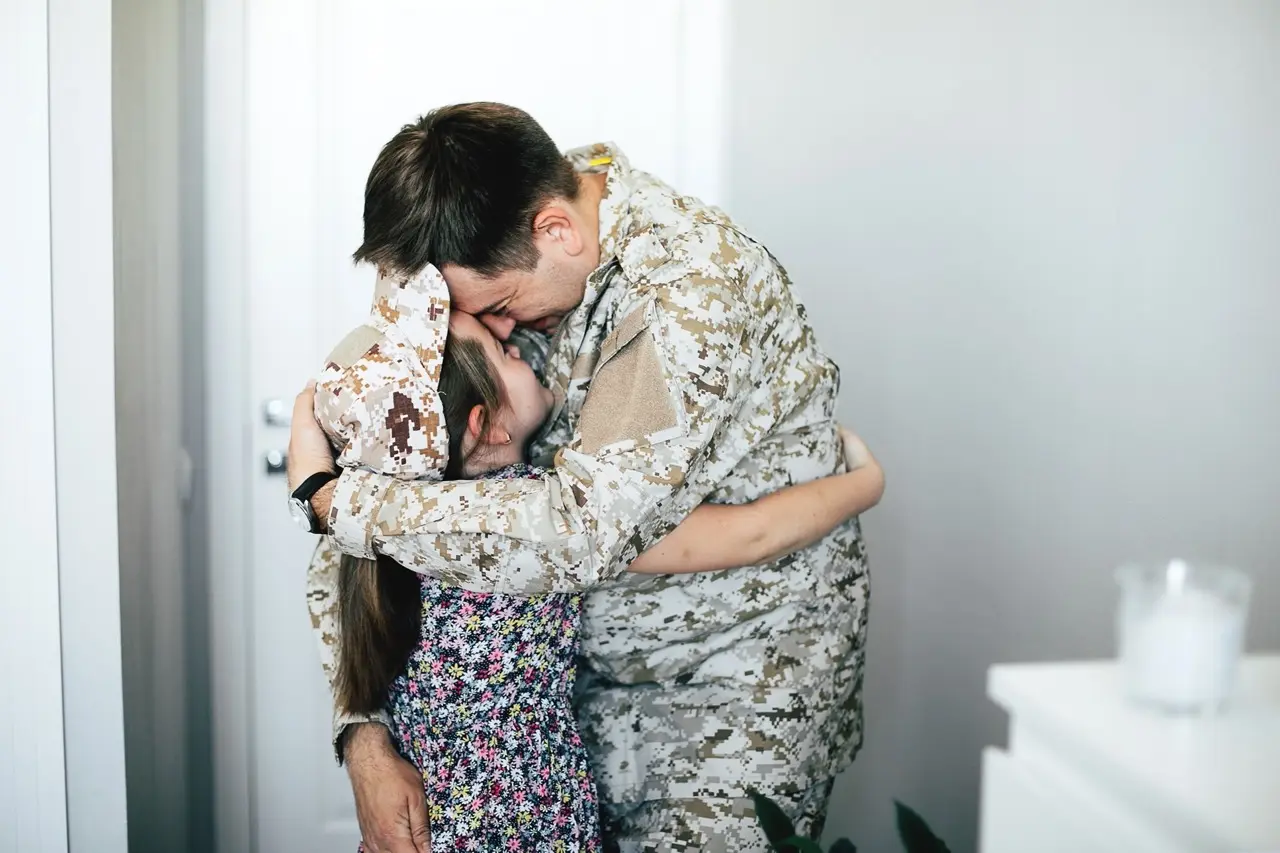 Now In-Network with TriWest Insurance
We utilize the latest FDA-Approved TMS Therapy to treat Service Members, Retirees, and their Families.
TriWest Insurance for TMS
After enduring the trying times of war, veterans require a stable and secure place to re-establish themselves. Among other concerns, healthcare remains one of veterans' most essential necessities. However, thanks to the exceptional aid provided by TriWest insurance which offers comprehensive coverage and access to quality healthcare.
Headquartered in Phoenix, Arizona, TriWest was founded in 1996 and is owned by UnitedHealth Group. TriWest offers various services, including primary care, specialty care, mental health care, and more. Veterans who do not have insurance offer a sliding scale fee schedule based on income and need. They also provide a copay assistance program for veterans who need help paying their copays.
Veterans may be curious about TriWest's coverage policy regarding Transcranial Magnetic Stimulation (TMS) therapy. TMS is increasingly a popular treatment that is particularly effective against depression symptoms. This therapy has proven effective at treating major depressive disorder and post-traumatic stress disorder.
This breakthrough therapy has been proven to help heal impaired brain cells. Depending on the veteran's qualifications, TriWest may help pay for all or part of their TMS treatment costs. With TriWest insurance, veterans can rest assured that they are taken care of.
TriWest Healthcare Alliance Insurance for Veterans
TriWest Healthcare Alliance is a non-profit organization that contracts with the Department of Veterans Affairs (VA) to provide high-quality, cost-effective healthcare services to veterans. TriWest is the largest provider of TMS in the United States. Veterans are eligible for TriWest's insurance plans, which include medical, dental, and vision care. 
According to a report on the registry of veterans, a high number of veterans suffer from war-related health problems. However, VA has been helping respond to these health concerns effectively. In addition, aligning with TriWest has helped offer special programs for veterans with disabilities and those seeking mental health care. With TriWest, veterans can be sure they will receive the best care possible.
TriWest Covers
TriWest has more than 3 million members and over 60,000 providers in its network. 
TriWest has coverage in the following areas: 
Arizona
Alaska
California
American Samoa
Colorado
Hawaii
Washington
Idaho
Montana
Oregon
Texas
New Mexico
TriWest Copay and Cost for TMS
Brain Therapy TMS is a TriWest provider, and the organization has negotiated rates with TriWest insurance. These rates are generally lower than those charged by other providers. In addition to these negotiated rates, TriWest also offers several other discounts and benefits to its members.
TriWest Authorization Through the VA
Veterans who receive care through the Department of Veterans Affairs (VA) may be able to get their health insurance through TriWest. TriWest is a separate company from the VA, but it contracts with the VA to provide health care services to veterans. TriWest providers are approved by the VA and are required to meet specific standards. 
Veterans can find a list of approved TriWest providers on the VA website. To get coverage through TriWest, veterans must enroll in the VA health care system. Once they are registered, they can select TriWest as their insurance provider. Veterans can also switch from another insurance provider to TriWest if they are already enrolled in the VA health care system.
TMS Treatments for Veterans
TriWest covers TMS treatments for veterans and is one of the country's largest providers of this type of care. TriWest offers coverage for a variety of TMS treatment options. This includes traditional and deep transcranial magnetic stimulation and its proprietary 3D-TMS system. They have highly trained and experienced providers dedicated to helping veterans receive the best possible care. 
In addition, insurance covers all costs associated with TMS treatments. TriWest providers offer a wide range of payment options, making it affordable and accessible for all veterans. TriWest also provides various other services, including counseling and support groups, to help veterans receive the care they need.
Getting TMS Services through TriWest
TriWest contracts with VA to provide insurance coverage for VA-provided care. Also, it provides coverage for care not provided by the VA but determined to be medically necessary for treatment. Therefore, veterans enrolled in the VA health care system can receive TMS treatments through TriWest without switching their insurance.
Veterans may be wondering what types of care TriWest provides to veterans. Most primary care visits, specialist care, hospitalization, mental health services, and more are covered under TriWest plans. 
However, long-term custodial care, private-duty nursing, elective cosmetic surgery, and other services may not be covered. If veterans require any medical services outside of the VA, they must check with their provider ahead of time. Sometimes, prior authorization is required to receive care covered under the TriWest plan.
Veterans have the right to choose their healthcare providers. Veterans can receive VA health care at any VA facility and non-VA facilities through the Veterans Choice Program (VCP) or Veterans Affairs Patient-Centered Community Care program (PC3). If a veteran has TriWest health insurance, they can receive covered medical services from any TriWest provider. This includes VCP and PC3 providers—without prior authorization from TriWest.
Brain Therapy TMS & TriWest Insurance
TriWest insurance is available to veterans and active service members through Brain Therapy TMS in San Diego, California. We are a recognized leader in offering Transcranial Magnetic Stimulation in San Diego. Our procedure incorporates cutting-edge technology in treating neuropathic and mental diseases. 
So if you're looking for quality, affordable health insurance through the VA, TriWest should be your go-to provider. And if you're struggling with a mental health condition – Brain Therapy TMS may be able to help. Our treatment methods have been proven to help treat mental and behavioral health. 
Contact us today to learn more about our program and how we can help.
Contact
Phone
Email
Address
1539 Garnet Ave.
San Diego, CA 92109