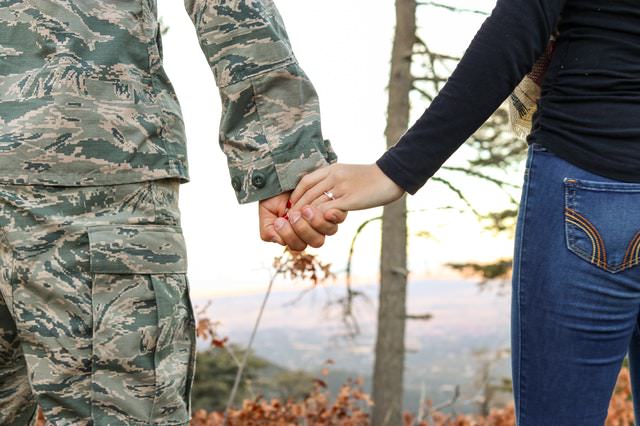 Now In-Network with TRICARE Insurance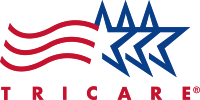 We utilize the latest FDA-Approved TMS Therapy to treat Service Members, Retirees, and their Families.
Call (949) 370-0771 Today!
TMS for Military Members and Dependents
Brain Therapy TMS is proud to offer its depression treatment for military service members and their dependents. Our TMS therapy can help military families who face a unique burden as their loved ones sacrifice themselves in many ways to the rest of American families safe.
As an in-network partner of TRICARE insurance for military members and their families, we strive to do our part by offer depression treatment that works.
Depression in Military Members
Soldiers of the United States keep us safe at home. But in doing so, many of our beloved troops face mental illnesses as a result:
An estimated 25% of active duty, non-deployed Army soldiers reported some kind of mental disorder in a 2014 study published by JAMA Psychiatry.
11% of the above subgroup tested positive for more than one mental illness.
Roughly 14% of soldiers have thought about suicide.
Though 96% of soldiers deployed in Afghanistan and Iraq were proud of their service, 32% of them reported an occasional loss of interest in daily activities.
18.5% of returning service members met the diagnostic criteria for either PTSD or Depression, according to the RAND Deployment Life Study (DLS).
19.5% reported a probable traumatic brain injury (TBI) — a common precursor to mental illness.
31.8% of those who suffered a TBI in OEF or OIF suffered from major depression, according to another RAND study.
Being the strong resilient types, our troops have faced a stigma against mental health services. Though, thankfully that stigma is declining.
In 2003, only 8% of American soldiers sought mental health services. In 2011, about 15% of our troops received mental health treatment. Considering the numbers, we still have a long ways to go. But that's why we are doing our part to open our arms to those who serve — and the ones they love dearest.
Depression in Military Families
Family members of military service members face a higher risk of poor mental health according to studies. It's no surprise that service members, their spouses, and even their children commonly say the deployment is one of the most stressful parts of their lives.
A 2019 active duty spouses survey reporting the following:
54% of active-duty spouses reported increased stress levels
59% of active-duty spouses reported being nervous, anxious, or on edge.
39% of active-duty spouses reported feeling down, depressed or hopeless.
27% of those who received mental health treatment reported mental health concerns.
On the bright side, 75% of those who sought treatment for their mental-well being felt that it was beneficial.
And it's not just the spouses of service members who are prone to mental suffering. The children of our brave troops feel the impact on their mental health as well:
TMS Therapy for Service Member Families
TMS is a breakthrough option for treatment-resistant depression. Using advanced machinery, we are now able to bring balance to parts of the brain that are affected by mental illnesses.
More and more people are receiving TMS therapy for its following benefits:
It's a non-invasive treatment — it does not require sedation, medication, or electrical shock therapy.
No downtime — Because of its noninvasive nature, patients can safely drive home after treatment sessions and return to their daily activities.
Virtually no side effects — TMS therapy is free of all side effects associated with antidepressant medications. And, almost all people who have received TMS therapy experienced no side effects whatsoever.
Quick procedure — with the use of theta-burst stimulation, TMS sessions can be as quick as 3 minutes long.
High rate of success — 90% effective, according to a Stanford study.
If you would like to learn more about TMS works, view any of the following resources:
Scholarly Research and Publications
Willingham, V. (2014, March 04). Study: Rates of many mental disorders much higher in soldiers than in civilians. Retrieved from https://www.cnn.com/2014/03/03/health/jama-military-mental-health/
Committee on the Assessment of Resiliency and Prevention Programs for Mental and Behavioral Health in Service Members and Their Families; Board on the Health of Select Populations; Institute of Medicine; Denning LA, Meisnere M, Warner KE, editors. Preventing Psychological Disorders in Service Members and Their Families: An Assessment of Programs. Washington (DC): National Academies Press (US); 2014 Feb 11. 3, UNDERSTANDING PSYCHOLOGICAL HEALTH IN THE MILITARY. Available from: https://www.ncbi.nlm.nih.gov/books/NBK222167/
RAND Arroyo Center, & RAND National Defense Research Institute. (2016). How Military Families Respond Before, During and After Deployment. Retrieved March 11, 2021, from https://www.rand.org/content/dam/rand/pubs/research_briefs/RB9900/RB9906/RAND_RB9906.pdf
TANIELIAN, T., & JAYCOX, L. H. (Eds.). (n.d.). Invisible Wounds of War: Psychological and Cognitive Injuries, Their Consequences, and Services to Assist Recovery. Retrieved March 12, 2021, from https://www.rand.org/content/dam/rand/pubs/monographs/2008/RAND_MG720.pdf
Bushak, L. (2014, July 19). Soldiers Are Seeking Care For PTSD, Depression More Frequently Now, As Stigma Of Mental Illness Decreases. Retrieved from https://www.medicaldaily.com/soldiers-are-seeking-care-ptsd-depression-more-frequently-now-stigma-mental-illness-decreases-293910
2019 Spouses Survey. (2020, December 02). Retrieved from https://www.militaryonesource.mil/data-research-and-statistics/survey-findings/2019-spouses-survey/
Meadows, Sarah O., Terri Tanielian, and Benjamin Karney, eds., How Military Families Respond Before, During and After Deployment: Findings from the RAND Deployment Life Study. Santa Monica, CA: RAND Corporation, 2016. https://www.rand.org/pubs/research_briefs/RB9906.html.
Chartrand MM, Frank DA, White LF, Shope TR. Effect of parents' wartime deployment on the behavior of young children in military families. Arch Pediatr Adolesc Med. 2008 Nov;162(11):1009-14. doi: 10.1001/archpedi.162.11.1009. PMID: 18981347.
Huebner, A.J., Mancini, J.A., Wilcox, R.M., Grass, S.R. and Grass, G.A. (2007), Parental Deployment and Youth in Military Families: Exploring Uncertainty and Ambiguous Loss*. Family Relations, 56: 112-122. https://doi.org/10.1111/j.1741-3729.2007.00445.x
James, T., & Countryman, J. (2012). Psychiatric effects of military deployment on children and families: the use of play therapy for assessment and treatment. Innovations in clinical neuroscience, 9(2), 16–20.
Stanford Medicine News Center. (n.d.). Stanford researchers devise treatment that relieved depression in 90% of participants in small study. Retrieved from https://med.stanford.edu/news/all-news/2020/04/stanford-researchers-devise-treatment-that-relieved-depression-i.html
Contact
Phone
Email
Address
1321 Garnet Ave.
San Diego, CA 92109